Instructions to Build Spring Daffodils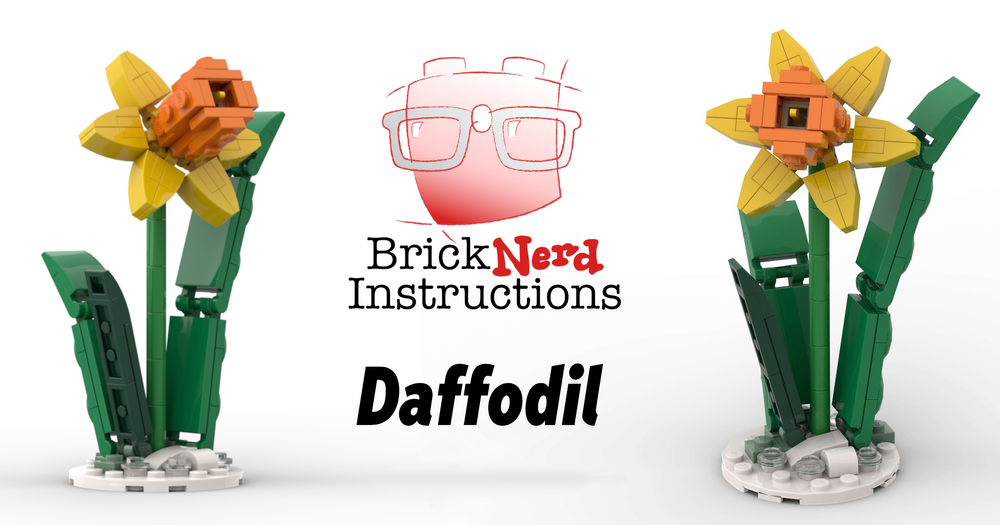 For each issue of BrickJournal Magazine, the BrickNerd team creates instructions for a LEGO mini-model to go with the theme of the cover story. For their recent issue all about flowers, Inez Vasquez decided to create a daffodil growing through the snow.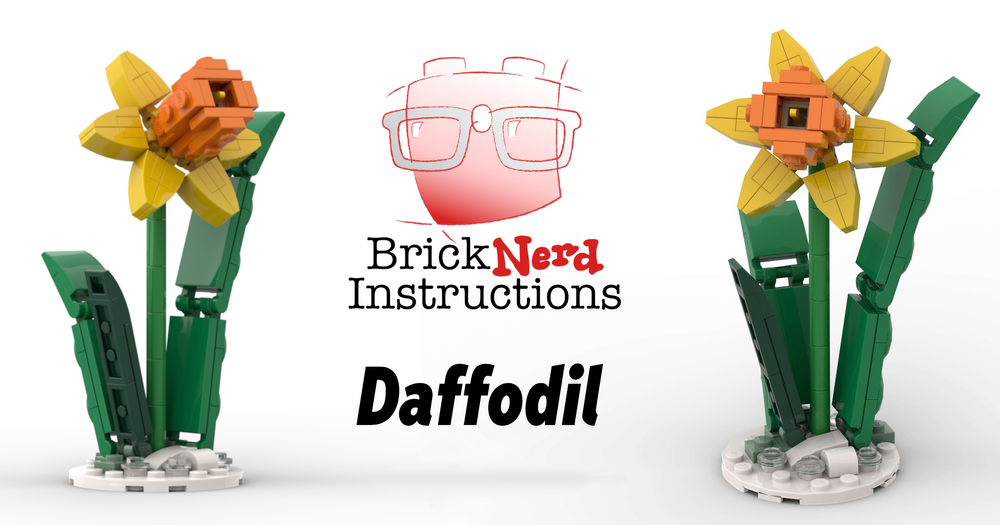 ---
Spring Has Sprung
In the Northern Hemisphere, spring is here, and we've got a little build to welcome the season!
Daffodils belong to the genus Narcissus and are characterized as perennial bulbs with conspicuous flowers. The central cup-like corona is surrounded by six petals with flower colors ranging from white, yellow, orange, and even pink.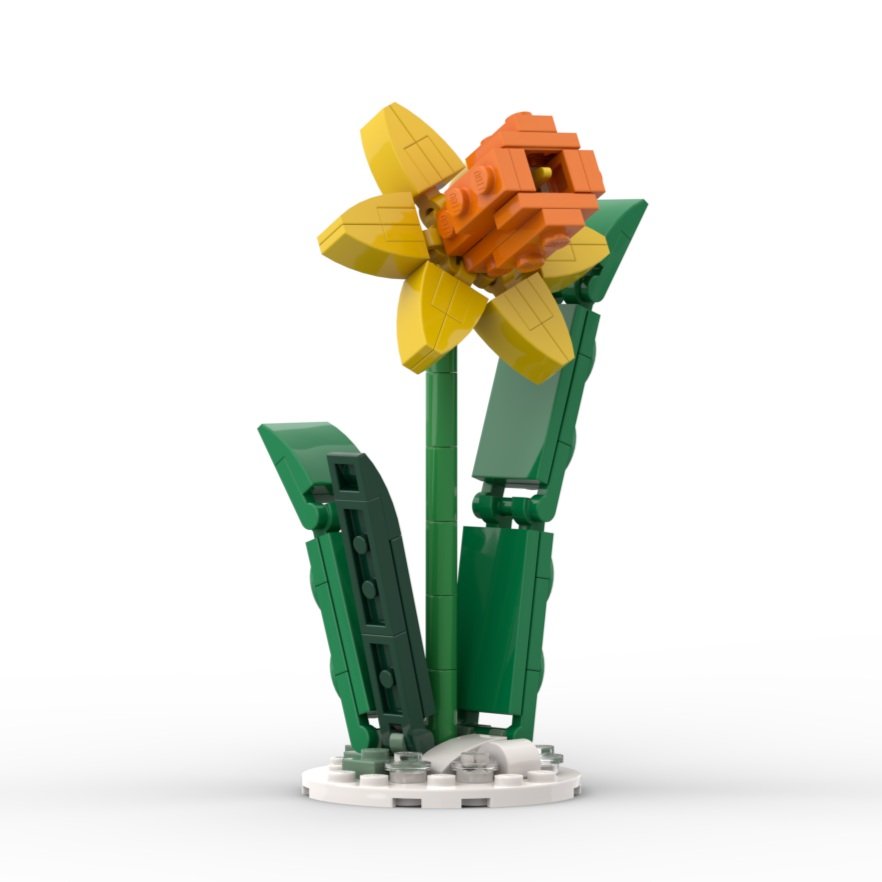 The central piece for this build is the 2×2 flower open stud (part number 4728) from all the way back to the 1980s which forms the core for the flower. Yes, we used a flower to build another flower! The petals and corona may also be customized using various colors.
Daffodils are the birth flower of March, symbolizing rebirth and new beginnings. After months of snow and gray skies, the daffodil's bright and cheery flowers signal the changing of seasons. We hope you'll build one or two of these daffodils to celebrate Spring!
Here are the step-by-step instructions you can scroll through to build it.
---
A Plethora of Petals
These delicate flowers seem very popular recently!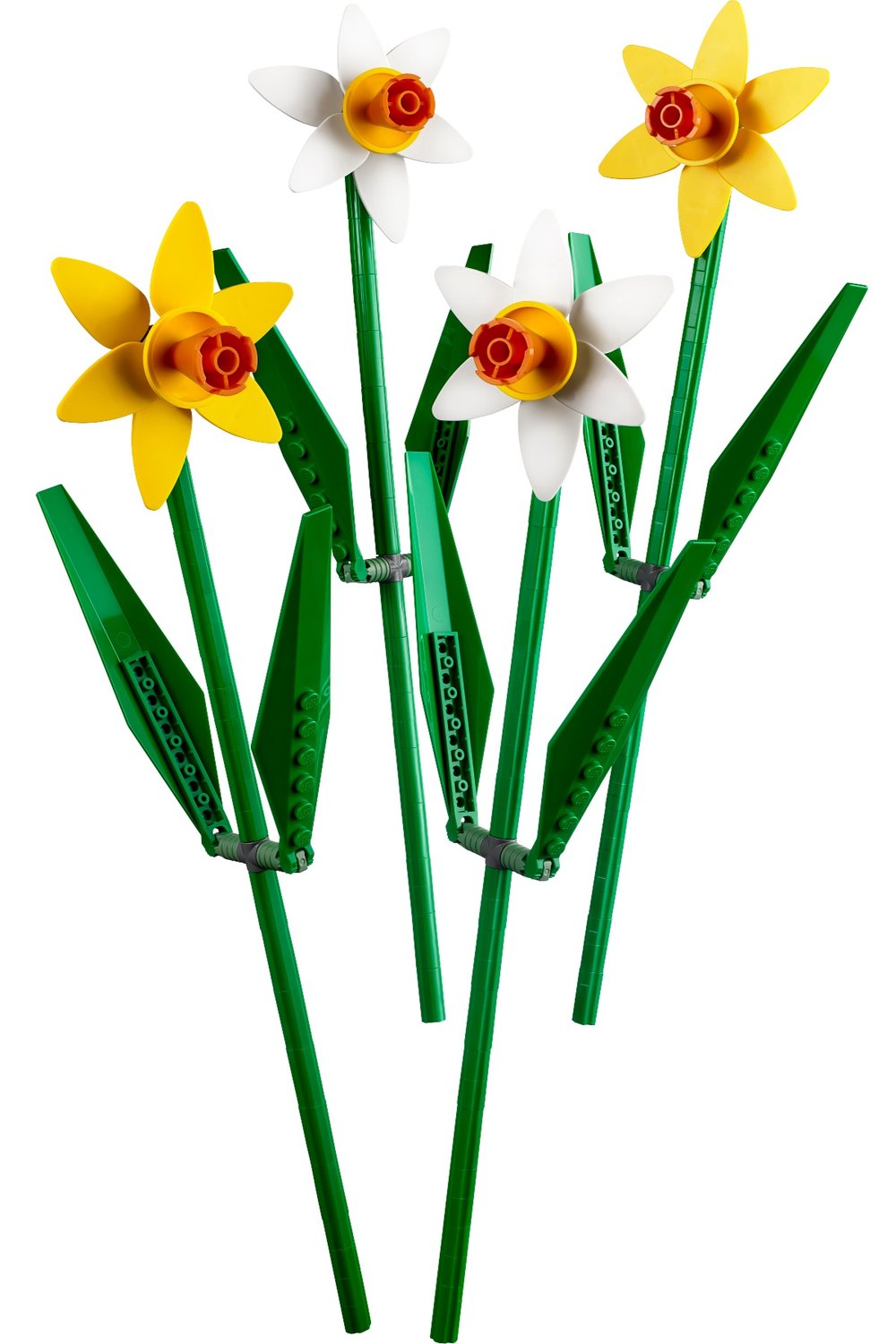 Our custom daffodil was designed well before LEGO released their own daffodils set (publishing a magazine has quite a long lead time), but we look forward to what you think of them in comparison. Ours at least comes with a way that they can stand on their own.
This was a fun little model to design—you can even customize it by adding more flowers, changing the colors, or making the base for a different month—everything that Stephan Kornmaier did when he saw the instructions in the magazine. We hope you'll enjoy building it just as much as we did designing it!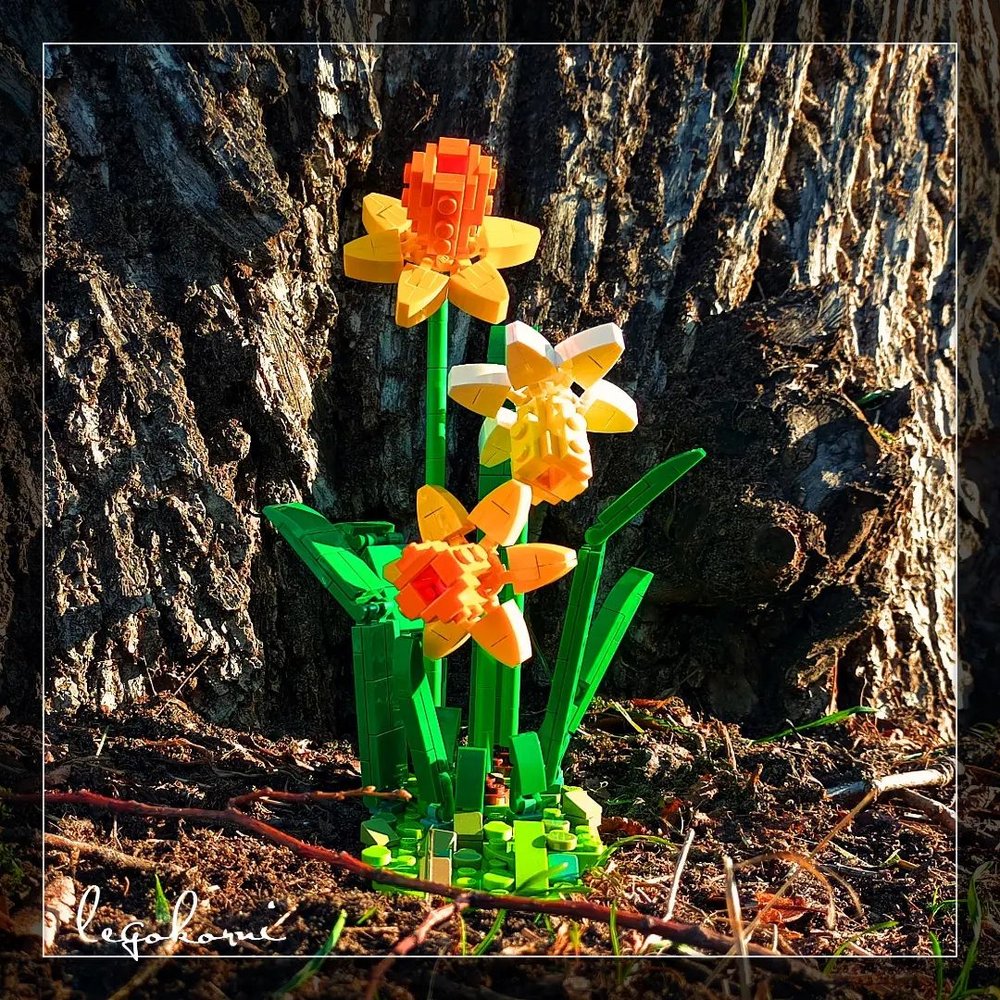 You can download a pdf of the instructions and full part list that BrickJournal published here. You can also purchase a copy of the entire current issue here. And until next time, stay nerdy about the bricks!
---
Will you build this LEGO daffodil? Let us know in the comments below!
Do you want to help BrickNerd continue publishing articles like this one? Become a top patron like Charlie Stephens, Marc & Liz Puleo, Paige Mueller, Rob Klingberg from Brickstuff, John & Joshua Hanlon from Beyond the Brick, Megan Lum, Andy Price, John A. and Lukas Kurth from StoneWars to show your support, get early access, exclusive swag and more